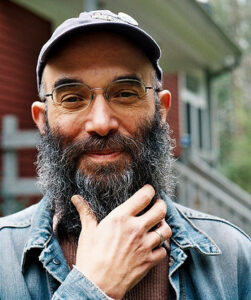 Dr. Shalit was born in New York City and raised in New Jersey and Massachusetts. He went to college at Cornell University in Ithaca, New York, then moved to Seattle where he obtained his Ph.D. in Genetics from the University of Washington in 1981. Realizing in his mid-twenties that he wanted to be a physician, he enrolled in the University of Washington Medical School, from which he graduated in 1985. He completed residency training in Internal Medicine at the University of Washington in 1989. His involvement in HIV care started in the early 1980s while still in medical school.
In 1990 Dr. Shalit started practice by taking over the practice of Dr. Henry Kuharic upon Dr. Kuharic's retirement. In 1991 Dr. Shalit merged his space with the practice of Jeffrey Olliffe, MD, which was next door. In 2015 the practice moved to its current location in Cabrini Tower on First Hill in Seattle.
Dr. Shalit takes care of a diverse group of adults of all ages, gender identities, and sexual orientations, including a large cadre of people living with HIV. He feels blessed to have been part of the transformation of HIV infection from a life-threatening illness to a manageable chronic condition, with the introduction of effective treatments in the mid-1990s.
Dr. Shalit is Board Certified by the American College of Physicians and the American Academy of HIV Medicine. He is a Clinical Professor of Medicine at the University of Washington School of Medicine and is involved in the training of health professionals students in HIV care and the health care of sexual and gender minorities. He lives on Capitol Hill with his husband and three cats.