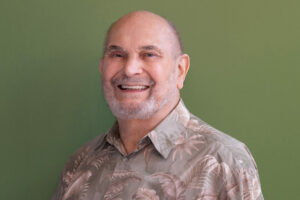 Domenico 'Nic' Minotti is a longtime supporter of Gay City and is in his eleventh year as a member of the Board of Directors of Gay City. With more than a decade of service on our Board and as a volunteer, Domenico has provided endless support to Gay City. Whether hosting dinners at his home with homemade Italian meals or offering his expertise in designing health services, Domenico has been an incredible asset to the organization and an influential leader in our communities.
With Gay City he has served as secretary, chair of the community connections committee and on task forces to review bylaws and governing documents, and the health care services of Gay City

In addition, Domenico serves on the boards of the Dante Alighieri Italian Cultural Society, and of the Opus 7 Choral Ensemble. He has volunteered at Saint James Cathedral, Seattle Central College, served as the Chair of the Major Gifts Committee of Navos Mental Health and Wellness Center, President of his condo HOA, and as a tutor pro bono for students with special needs. He has a background in social work and medicine, retiring from the US Army, Pacific Medical Center, the Clinical Faculty of UW School of Medicine, and the private practice of allergy, asthma, and immunology.
Information about Honoree's Affiliated Organization:
With more than 25 years of supporting and advocating for LGBTQ communities, Gay City provides a place for you to be authentically yourself. Our mission is to cultivate access and connections to promote self-determination, liberation, and joy in our communities. We center health equity and are the leading HIV/STI testing provider in King County. For more information, visit gaycity.org and @GayCity on Instagram and Facebook and @GayCitySeattle on Twitter.