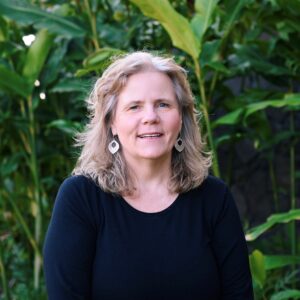 Fredriksen-Goldsen, Ph.D., a professor and Director of the Goldsen Institute at the University of Washington and is a nationally and internationally recognized scholar and activist addressing health inequities across underserved, resilient communities.
Karen is the founder of GenPride, Shanti Seattle, and Rainbow Research Group of the Gerontological Society of America.
Characterized as an international leader in health, aging, and longevity research, Karen is the Principal Investigator of multiple landmark federally funded studies, including Aging with Pride: National Health, Aging, and Sexuality/Gender Study (R01) the first national longitudinal study of LGBTQ+ midlife and older adult health designed to identify health and wellness trajectories.
She is also leading Aging with Pride: IDEA (Innovations in Dementia Empowerment and Action).
In other studies, she has worked to reduce cardiovascular risk in Native American communities and address HIV and caregiving in China. As a long-standing community leader and advocate, she has created many groundbreaking initiatives to improve the lives of our elders and other underserved communities.
She also conducted the first studies and advocated extensively to address the aging and housing needs of LGBTQ+ seniors in the local Seattle area and throughout Washington state.
Dr. Fredriksen Goldsen has received many awards and acknowledgments for her innovative work advancing health and longevity research, practice, and education. She received her Ph.D. in Social Welfare from the University of California at Berkeley.
Karen was born in Seattle, which has been her long-term residence. Most recently she returned to live on Whidbey Island, with Jayn Goldsen, her wife of 40 years, and they are the mothers of two.