Tech Assistance Workshops & Coaching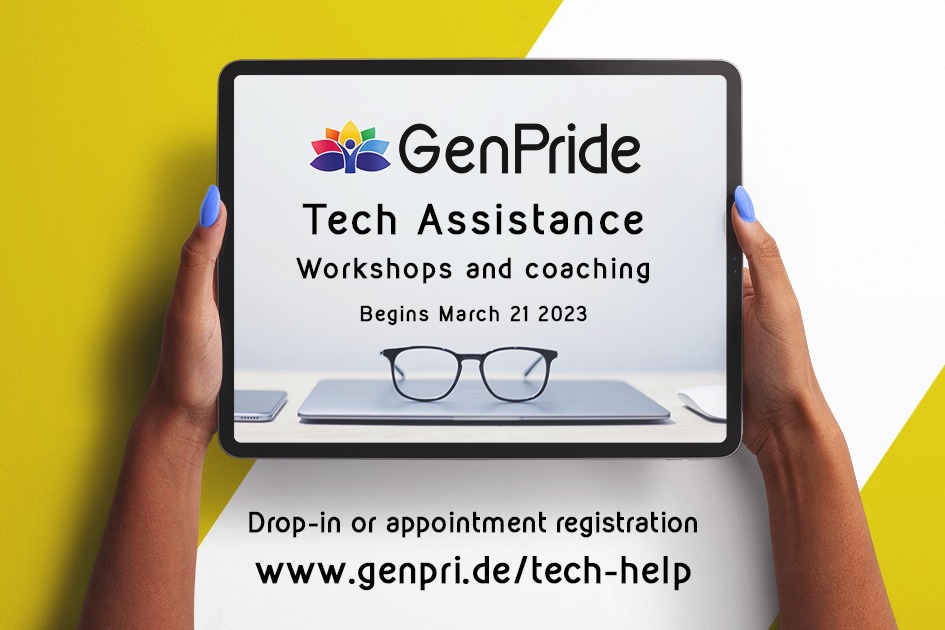 Technology often changes quickly and it can be difficult to keep track of how to access much needed services and community connections that are important to you. Our tech assistance workshops and coaching with 'Dr. John' provides in-person assistance to navigate technology and learn digital skills in a safe and affirming environment. Participants can learn at their own pace while receiving help to meet their specific needs.
This program will empower participants to:
Safely navigate technology
Manage their health, finances, and housing
Stay connected to their communities
Have an issue or tech need that isn't listed? Bring your concerns and questions!
"John has been friendly, professional, and extremely helpful to me in using technology. He really listens to what I'm wanting, even if I don't use the right words. I feel respected while learning and having fun." – past student testimonial
Workshops will begin Tuesday, March 21st in-person at GenPride Center, (11 am to 2:30 pm scheduled appointments, 3 pm-5 pm drop in session – tech lab)
Future dates are the first and third Tues of each month until mid-August 2023 (Tues March 21, Tues April 4, Tues April 18, Tues May 9, Tues May 23, Tues June 6, Tues June 20, Tues July 11 (office closed July 4), Tues July 18, Tues Aug 1, Tues Aug 15)
Masks will be mandatory for the in-person program.
Questions? Please email: info@genprideseattle.org