Join GenPride as an Instructor – We Need Your Skills!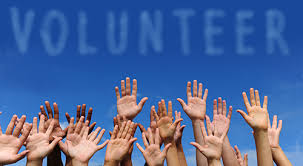 At GenPride, we're dedicated to creating a vibrant, inclusive, and diverse community that everyone can feel a part of. Our goal is to provide programming that not only brings value but also resonates with our members' interests and needs. That's why we're reaching out to you today.
We're on the hunt for talented instructors who can help us expand our programming. Do you have a unique skill or area of expertise? Are you passionate about teaching or coaching? Do you want to make a difference in the lives of our LGBTQIA+ older adults? If so, we would love to hear from you!
Whether your skills lie in tech coaching, yoga instruction, fitness training, or anything else that our community can benefit from, we invite you to step forward. Our aim is to offer a wide array of activities that will cater to the diverse interests of our members. But to do that, we need your help.
If you're interested in joining our team of instructors or if you have an idea for a program that you would like to see at GenPride, please use our form by clicking here, or reach out to tony@genprideseattle.org over email or 206 393 3400
Let's work together to enrich the lives of our community members. We look forward to hearing from you and learning more about how you can contribute to GenPride's mission.